Best Rated Internal Medicine Doctor NYC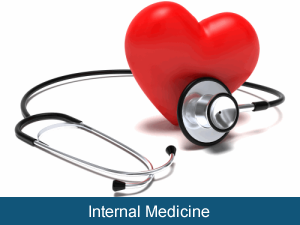 As a primary care doctor, your internist, Dr. Sue Decotiis, helps you stay healthy.  If you get sick or injured your internist makes sure you get the care you need to feel good again. Dr. Sue Decotiis is a top rated primary care physician in the management of acute and chronic medical problems such as high blood pressure, high cholesterol, diabetes and heart disease.
Internists (doctors of internal medicine) are trained to treat nearly any medical problem that an adult may face, from minor, short-term illnesses to severe chronic diseases. Internists also focus on preventive health, encouraging you to take care of yourself in ways that preserve your health.
Internal Medicine doctors take responsibility for making sure you get important health screenings, either because you may be at risk for certain medical problems or because they are recommended for people of your age and gender. Internists are also skilled at evaluating injuries and diagnosing illnesses and managing the care of patients who have several different medical problems at the same time.
"My goal is to manage and anticipate your unique healthcare needs. As a board certified Internist I will partner with you on a personal level to help you achieve the optimal health we all value. We will closely collaborate on what it takes to stay on the path to wellness. You will feel welcomed by the relaxed, individualized attention you will receive from everyone in our office. ~ Dr. Sue Decotiis
The NYC General Practitioner / Internist will address your essential health needs by:
Diagnose and treat your specific medical conditions
Manage chronic diseases and conditions, including diabetes, cardiovascular disease, mental health, and other long-term conditions
Focusing on prevention and screening
Working closely with you to plan for your health
Acting as a hub for medical information with a comprehensive, accurate and secure repository for your records
Coordinating your tests, treatments, specialist visits and hospitalizations
Providing plain-spoken guidance, insight and advice
Screening for Illness:
The main goal of internal medicine is to keep you healthy and leading a good lifestyle. Screenings are a key tool in this process, in order to help find conditions early on when they are most treatable. Screenings are often used to check for illnesses such as cancer, diabetes, heart conditions, cholesterol levels and infections. We can help choose the right screening tests for you.
General Care:
Annual Wellness Visit
Preventive Health Care
Sick Visits – including strep testing
Cardiovascular Health Screening
Dermatology
Medical Weight Loss
Travel Medicine / Travel Vaccinations – Tetanus/Diptheria/Pertussis, Hepatitis A&B, HPV, Polio, Pneumococcal, Shingles
Employment/Immigration/School health forms completed
Insomnia
Immunizations
ADHD
Anxiety/Depression
Migraines / Headaches
Hormone Replacement Therapy ( usually not covered by insurance)
Stress Reduction
STD prevention, treatment & screening
HIV Post-Exposure Prophylaxis
Diagnostic Screening:
Ultrasound
Carotid doppler screening
Echocardiogram
EMG Screening (Electromyography)
Treatment of Serious Conditions
Managing a serious condition can be stressful and difficult for patients. Midtown Primary Care Doctor is committed to caring for each patient in a concerned and friendly way. A high level of care is provided for serious conditions such as:
Alzheimer's disease and dementia
Arthritis
Congestive heart failure
Cancer
COPD
Diabetes
High blood pressure/cholesterol
Kidney disease
Osteoporosis
Thyroid disorders
Disease Prevention & Preventative Healthcare:
Annual Wellness Visit
Cardiovascular Health – cholesterol, EKG, echocardiogram and carotid doppler screening
Medical Weight Loss and Nutritional Counseling
Vaccinations – Tetanus/Diptheria/Pertussis, Hepatitis A&B, HPV, Polio, Pneumococcal, Shingles, MMR
Routine Care Includes:
Treating illness
Promote healthy lifestyles
Treating and managing serious diseases
Promoting healthy living and reducing risk factors
Nutritional counseling
Treating changes that occur with aging
Managing Medications
Taking medications correctly will ensure that you get the most benefit. Some medications can interact with each other in a harmful way. We will make sure you understand your prescriptions and other "over-the-counter" drugs. Make sure you tell your doctor about all other medicines, vitamins, herbal remedies or supplements you may be taking. We can help you manage these drugs correctly.
Our office is equipped with diagnostic and ancillary services including:
Urinalysis, blood chemistry analysis, and complete blood count (CBC) and culturing
A cardiovascular laboratory utilizing, electrocardiography (EKG), echocardiography (ECHO) and Holter monitor
Pulmonary function testing to assist in diagnosing emphysema and other lung diseases
Treatment of acute illnesses and infections
Bone Densitometry for measuring bone loss and the diagnosis of osteoporosis
Gynecological care: pap smears and breast exams
Dr. Sue Decotiis is proud to be a NYC top rated best in class primary care doctor on Vitals, HealthGrades, MakeMeHeal, Google+, RateMDs, and other doctor's services rating websites.
Midtown Primary Care Doctor, PC
Sue Decotiis, MD
20 E 46th St., #1201b
New York, NY 10017
(212) 685-4016