Insurance Accepted at Midtown Primary Care Doctor PC in Manhattan NYC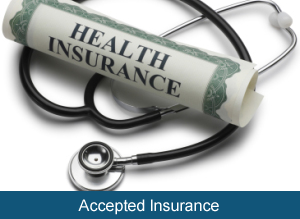 To verify whether your insurance plan covers services rendered at Midtown Primary Care Doctor, PC contact your insurance provider directly by visiting your provider's website or calling the phone number listed on your insurance identification card. Alternatively, you can contact our office and we will be happy to check for you.
Please note: The best in class primary care physician (Dr. Sue Decotiis), board certified in internal medicine, accepts most insurance and additionally accepts full out of network insurance benefits (we will contact your insurance company and submit them for you). You will enjoy the luxury and benefit of academic medicine in a top rated medical environment without the hassle of long wait times and paperwork.
New patients are always welcome and same-day appointments are usually available.
The general practitioner / primary care physician, Dr. Sue Decotiis, MD, believes in setting time aside every day to make room for necessary same-day appointments as well as emergencies.
We currently participate as a contracted provider with the insurance companies and networks listed below. This list is a reference and may be revised at any given time. Don't see your insurance plan listed? Please contact us to verify coverage.
Aetna

Aetna Choice® POS (Open Access)
Aetna Choice® POS II (Open Access)
Aetna Health Network Only (Open Access)
Aetna Health Network Option (Open Access)
Open Choice PPO
QPOS

American Republic Insurance Company

Anthem Blue Cross Blue Shield

Blue Access Choice (PPO) (Missouri)
Blue Access Network (Indiana)
Blue Access PPO
Blue Cross PPO (Prudent Buyer)
Health Choice (Health Choice PPO)
National PPO (BlueCard PPO)
PPO (Colorado)
PPO (Connecticut)
PPO (Nevada)
PPO/EPO
Preferred Blue
Preferred Blue for PPO (New Hampshire)
Premier (Connecticut)
SmartSense (Connecticut)
SmartSense (New Hampshire)
SmartSense (Virginia)

Anthem Blue Cross of California

Blue Cross PPO (Prudent Buyer)
Lumenos Plans (PPO)
PPO Share
Premier Plus PPO

Arkansas Blue Cross Blue Shield

Arkansas FirstSource PPO
Blue Select (PPP)
Blue Solution PPO
BlueCare PPO
Comprehensive Blue PPO
HSA Blue PPO
True Blue PPO

Beech Street

Blue Cross Blue Shield

BlueCard PPO Basic
BlueCard PPO/EPO
BlueCard Traditional

Blue Cross Blue Shield of Arizona

Acclaim PPO/EPO
Biodyne (Behavioral Health)
Indemnity
PPO/EPO Statewide
Secure HMO Network

Blue Cross Blue Shield of Florida (Florida Blue)

Blue Cross Blue Shield of Georgia

Blue Choice PPO
BlueChoice Preferred Provider Organization (PPO)

Blue Cross Blue Shield of Illinois

BasicBlue PPO
Blue PPO Platinum
Participating Provider Organization

Blue Cross Blue Shield of Kansas

AffordaBlue
Blue & U Classic (Copay)
Blue & U First
Blue Choice
Traditional

Blue Cross Blue Shield of Kansas City

BlueAccess
BlueCard Traditional
Preferred-Care Blue

Blue Cross Blue Shield of Louisiana

Blue Cross Blue Shield of Massachusetts

Blue Precision/PPO Blue Options v.4
Preferred Blue PPO
Preferred Blue PPO Options v.4

Blue Cross Blue Shield of Michigan

Michigan Conference of Teamsters Welfare Fund (MCTWF) PPO
MIChild
MPSERS
PPO Plans – Group Enrollees
Traditional – Group Enrollees

Blue Cross Blue Shield of Minnesota

Allina Health Network (Blue Plus)
Blue Access Choice
Blue Plus Primary Care

Blue Cross Blue Shield of Nebraska

Beatrice BlueChoice
Boone County BlueChoice
Methodist BlueChoice

Blue Cross Blue Shield of New Mexico

Blue Transitions (EPO)
BlueDirect (PPO)
BlueNet EPO
Preferred Provider Organization (PPO)

Blue Cross Blue Shield of North Carolina

Blue Cross Blue Shield of Rhode Island

BlueSolutions
Bryant University Healthplan
HealthMate Coast-to-Coast
VantageBlue

Blue Cross Blue Shield of South Carolina

Blue Cross Blue Shield of Texas

Blue Choice Gold PPO
BlueChoice PPO Plan
EPO

Blue Cross Blue Shield of Vermont

BCBSVT Network Providers
New England Health Plan

Blue Cross Blue Shield of Wyoming

Participating Provider (PPO)

Blue Cross of Idaho

Connected Care (East)
PPO

Blue Cross of Northeastern Pennsylvania

AffordaBlue
BlueCare EPO
BlueCare PPO)
BlueCare QHD EPO
BlueCare QHD PPO

Blue Shield of California

Active Choice Plans
Base PPO 30
Blue Shield of California PPO Network
Point of Service (POS)
Premier PPO 15
Shield Secure
Shield Spectrum PPO 750 – 80/60
Shield Wise
Trio ACO HMO

Blue Shield of Northeastern New York

Capital Blue Cross

PPO
PPO Choice 1
PPO Choice 2

CareFirst Blue Cross Blue Shield

BlueChoice Advantage
BluePreferred
HealthyBlue Advantage
Preferred Provider Organization (PPO)

Caterpillar

UHC Choice Plan
UHC PPO Network Plan

CBA Blue

Cigna

Choice Fund PPO
CIGNA HealthCare of New York, Inc.- HMO
Open Access Plus
Open Access Plus/CareLink

EmblemHealth

City of New York Employees (PPO)
EmblemHealth EPO (GHI)
EmblemHealth PPO (GHI)

Empire Blue Cross Blue Shield

Empire EPO Essential
Empire PPO
Empire Prism EPO
Empire Prism PPO
PPO
Value EPO
Value EPO

Empire Plan

The Empire Plan (UnitedHealthcare)

Florida Blue: Blue Cross Blue Shield of Florida

BlueOptions

(Only Sue Decotiis, MD participates)

GeoBlue

GeoBlue Expat
GeoBlue Traveler

GHI

City of New York Employees
EmblemHealth PPO/EPO (GHI)
GHI PPO/EPO

HighMark Blue Cross Blue Shield

Highmark Blue Cross Blue Shield of Delaware

BCBS EPO
BCBS PPO
PPO
PPO Blue Total Health

HighMark Blue Shield

HIP

Horizon Blue Cross Blue Shield of New Jersey

Horizon Advantage EPO (with BlueCard PPO)
Horizon PPO

Independence Blue Cross

National BlueCard PPO
Personal Choice PPO

MagnaCare

Memorial Hermann

Moda Health

Multiplan PHCS

POMCO

Premera Blue Cross

AK Global with BlueCard PPO/Traditional
AK HeritagePlus with BlueCard PPO/Traditional
AK HeritageSelect with BlueCard PPO/Traditional
Foundation & Foundation Plus 1 with BlueCard PPO/Traditional
Global with BlueCard PPO/Traditional
Heritage & Heritage Plus 1 with BlueCard PPO/Traditional
Heritage Prime with BlueCard PPO/Traditional)
Heritage Signature with BlueCard PPO/Traditional

Regence Blue Cross Blue Shield

Oregon Select OHSU
Preferred (PPO)
RealValue

Triple-S Salud: Blue Cross Blue Shield of Puerto Rico

Commercial (PPO)
Federal
Federal BCBS

UnitedHealthcare

Medica Choice with UnitedHealthcare Choice Plus
UnitedHealthcare Choice Plus
UnitedHealthcare Choice Plus with Harvard Pilgrim
UnitedHealthcare Choice with Harvard Pilgrim
UnitedHealthcare Core
UnitedHealthcare Navigate
UnitedHealthcare Navigate Plus
UnitedHealthcare Navigate/Navigate Balanced
UnitedHealthcare Options PPO
UnitedHealthcare Options PPO with Harvard Pilgrim
UnitedHealthcare Passport Connect Choice
UnitedHealthcare Passport Connect Choice Plus
UnitedHealthcare Passport Connect Options PPO
UnitedHealthcare Select EPO
UnitedHealthcare Select HMO
UnitedHealthcare Select Plus HMO
UnitedHealthcare Select Plus POS
UnitedHealthOne

UnitedHealthcare Oxford

UnitedHealthOne

UnitedHealth Allies
UnitedHealthcare Choice Plus Network
UnitedHealthcare Navigate Plus

Wellmark Blue Cross Blue Shield

Alliance Select (Iowa)
Blue Choice (Iowa and Bordering Counties)
Blue Rewards POS
Blue Select (South Dakota)
If you have questions regarding our services or would like to schedule an appointment with Dr. Sue Decotiis, please contact our NYC medical practice:
Midtown Primary Care Doctor, PC
Sue Decotiis, MD
20 E 46th St., #1201b
New York, NY 10017
Phone: (212) 685-4016