Midtown Manhattan Primary Care Physicians / Doctors Midtown East NYC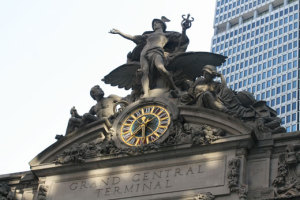 Midtown Primary Care Doctor, PC
Sue Decotiis, MD
20 E 46th St., #1201b
New York, NY 10017
Phone: (212) 685-4016

Map
Please note: Our triple board certified Primary Care Doctor (based in Midtown, Manhattan) offers in-person and virtual consultations (from anywhere in the world).
What should I bring with me to each doctor's appointment?
Current insurance card and photo ID. You will be asked for these at each visit.
Confirm your address, telephone number, and email address with the doctor's receptionist.
Bring a list of current medications OR a bag containing the prescription bottles (and non-prescription bottles).
Preferred pharmacy address and phone number.
What is your appointment cancellation policy?
Doctor appointments canceled less than 24 hours in advance will be charged a cancellation fee of $25.00-$50.00. The fee will vary based on the length of the appointment. This charge is not covered by insurance.
Appointment Reminder – will I get a phone call?
Our NYC medical practice has a reminder service in place. You should receive a phone call two days before your scheduled appointment. The calls are made in the morning and the prompts will allow you to confirm your appointment. If you wish to cancel or reschedule your upcoming appointment please call the office during business hours (9:00 am – 6:00 pm M-F)  to do so. Occasionally the service fails to call, so you are still responsible for keeping track of your appointment date and time.
What if I forget my insurance card?
​You will be asked to fax, email, or mail a copy to us ASAP. In the meantime, if we do not have verified insurance information for you on file we will consider you a self-pay patient.
Our primary care physician's practice is located conveniently to Grand Central Terminal in NYC:
SUBWAYS
Grand Central Terminal In NYC is serviced by the 4, 5, 6, 7, and S Subway Lines.
BUSES
Grand Central Terminal is serviced by the M101, M102, M103, M1, M2, M3, M4, Q32, and M42 buses. Bus schedules can be found at the MTA's bus page.
TAXI STANDS
Grand Central Terminal features two taxi stands, located at the northwest corner of 43rd Street and Vanderbilt Avenue, across the street from Grand Central Terminal.
Dr. Sue Decotiis is proud to be an NYC top rated best in class primary care doctor on Vitals, HealthGrades, MakeMeHeal, Google+, RateMDs, and other doctor's services rating websites.