Best Rated Dermatologist Midtown Manhattan NYC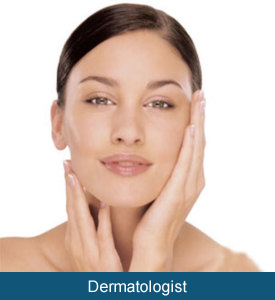 With a board certified dermatologist on staff at Manhattan Primacy Care Doctor, PC who is a specialists trained in cosmetic, medical, surgical, and pediatric skincare issues, we are able to provide dermatological  treatment of common, complex, and rare skin conditions and diseases at Manhattan Primary Care Doctor, PC. We provide rapid appointments for patients with urgent skin conditions, ongoing medical care for patients with chronic skin diseases, and private care for patients undergoing cosmetic dermatology procedures.
About Dr. Reich: Board Certified Dermatologist at Midtown Primary Care Doctor, PC
Hilary Reich, MD graduated Magna Cum Laude and Phi Beta Kappa from Brandeis University and went on to receive her medical degree from New York University School of Medicine. She served as a intern at Lenox Hill Hospital in NYC and then completed her residency in the Department of Dermatology at the University of Pennsylvania. Education: * Medical School – New York University School of Medicine * Residency in Dermatology at the University of Pennsylvania * Intern at Lenox Hill Hospital Hospital Affiliations: * Lenox Hill Hospital * English Board Certifications * The American Board of Dermatology.
We focus on helping our NYC patients achieve healthy and beautiful skin, hair and nails. Our approach enables our patients to preserve their natural beauty throughout life. We are committed to providing the highest level of patient care and satisfaction. Your skin is our science. Our proven methods come from a combination of the best training, 30 years of experience, along with nearly a thousand new patient visits to our Manhattan practice yearly.
We provide high-quality skin care services using the most advanced techniques and state-of-the-art technology –- without sacrificing care for patients. Every treatment is customized to fit each patient's needs.
We are proud to provide the expertise and experience required for every patient's personalized dermatological care.
"At Midtown Primary Care Doctor, PC  patient care is our top priority. We strive to provide you the most genuine, personalized care.  We are experts in all skin types and skin conditions and provide the most innovative and progressive care available. We are proud to have a full time best in class board certified dermatologist on staff.  We believe that beautiful skin healthy, even toned, unblemished and fresh-appearing: we can make beautiful skin happen for you. With the wide range of cosmetic procedures and skin products available today, men and women can have better skin at any age. " ~ Dr. Sue Decotiis
Conditions We Treat:
Acne and Acne Scarring
Age Spots
Aging and Sun Damaged Skin
Allergic Contact Dermatitis and Skin Allergies
Birthmarks and Port Wine Stains
Broken Blood Vessels
Burns
Cysts
Eczema
Full Body Checks
Hyperhidrosis
Large Pores
Melasma and age spots
Mohs Surgery
Moles and dysplastic nevi
Post Acne Hyperpigmentation
Pediatric Conditions'Psoriasis
Rashes
Rosacea
Scars and Keloids
Skin Cancer
Skin infections
Skin tone issues
Spider Veins and Stretch Marks
STD Treatment
Sun Spots and Blotchy Skin
Warts
Wrinkles
Procedures We Offer:
Medical Grade Chemical Peels
Injectable Fillers / Facial Fillers
Intense Pulsed Light (IPL)
Laser Hair Removal
Lip Enhancement
Skin Cancer Screenings
Radiesse
Restylane
Perlane
Juvederm
Botox
Sclerotherapy
Torn Ear Lobe Repair
Vbeam Laser
We hope to improve the cure rate of most types of skin cancer by focusing on prevention and early diagnosis and treatment. With that in mind, optional skin cancer screenings are available. Patients who have pre-cancers, atypical moles or skin cancer may choose among many treatment options.
Dr. Sue Decotiis is proud to be a NYC top rated best in class primary care doctor on Vitals, HealthGrades, MakeMeHeal, Google+, RateMDs, and other doctor's services rating websites.
Midtown Primary Care Doctor, PC
Sue Decotiis, MD
20 E 46th St., #1201b
New York, NY 10017
Phone: (212) 685-4016